Hi there! I'm Tony. And Berkeley is my home.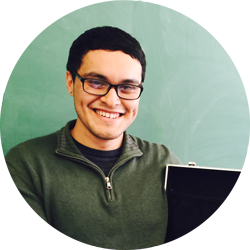 I am an aspiring software engineer and current candidate for the M.A. in Interdisciplinary Computer Science at Mills College.
A graduate of UC Berkeley, I earned my Bachelor's degree in English Literature in the Summer of 2014. Ever want to talk about Victorian literature or film noir? Message me!
Always the technical monkey, I decided to make the transition to CS and have been coding primarily in Java since 2013, although since then I've picked up other neat programming tools, like JavaScript, HTML and CSS, PHP, MySQL and, of course, git.
What I'm looking for
I've just finished my program, and currently working on my thesis. Hence, I'm hoping to find an opportunity where I can lend my skills as a programmer in order to learn as much as I can. I absolutely love working in a group but am enthusiastic enough to lead myself along the way.
My previous experience ranges from being in the classroom to being in a group setting. Spring 2015 had me working on a Rails application for a non-profit organization in the bay area that benefitted disabled children.
Thanks to my program, I've also spent lots of time on functional programming using Scheme, Haskell, and Java.
For nine months, I worked at a small company in San Francisco as a Backend Developer Intern. Check out my resume for more information!
Last, but not least, I typically get along well with like-minded folk who are also passionate about coding. Or social justice. Or Portal 2.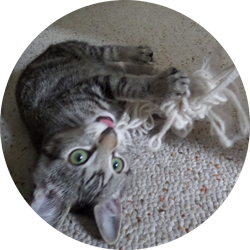 Where I'm from
I grew up in sunny Southern California in the city of Santa Ana. Getting accepted into UC Berkeley was a blessing. Moving to the San Francisco Bay Area was an amazing experience for a first-generation student from a low-income family like myself. Now that I'm minutes away from San Francisco, I never want to get away!
When I'm not working or learning, you can either find me at home playing with my rowdy cat, Maggie, or perhaps I've gone out for coffee with my partner.
What this site is about
This site is more than just a home page for me — it's a culmination of my passion for elegant web design and computer science. I hope you like it and that you find what you seek.